Working With A "Known Shipper"
The U.S. Transportation Security Administration requires that funeral homes that wish to transport human remains via air be approved as "Known Shippers." If you are planning on air-shipping your loved one in and out of the State of Florida, know that Mortuary Services of Florida is an approved "Known Shipper."
Shipping Human Remains in the US
In order to Ship Human Remains either in our out of the State of Florida, Mortuary Services of Florida provides you with the highest quality of service. Our shipping includes:
Embalming
Making airline arrangements
Working in tandem with the receiving funeral home (in Florida or in any other State)
We can ship in either a combination unit or a casket.
Combination Unit and Casket
We can ship Human Remains in either a combination unit or a casket
Combination Unit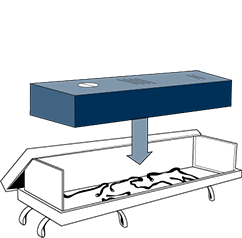 Casket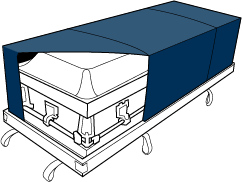 How much does it cost to Ship Human Remains in the US?
The cost of Shipping Human Remains can vary and airfare to the final destination is not included. The cost also does not include casket (if casket is the choice). Call Mortuary Services of Florida today to find out more about pricing.